Chairman's Foreword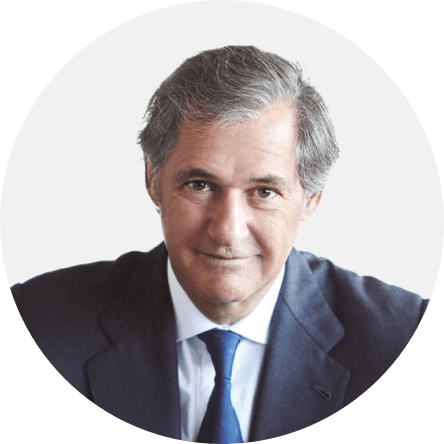 José Manuel Entrecanales
Chairman
In another atypical year due to the COVID-19 pandemic and the recent discouraging global events that we are going through, we publish this Integrated Report 2021 following what has been a succesful year for ACCIONA Energía. While the context was and remains complex, I am proud to say that we have been able to successfully transform existing challenges into tangible opportunities.
Without a doubt the IPO marked a new chapter for the company, as it was one of the most important strategic milestones in our history.
The Initial Public Offering (IPO) was undoubtedly last year's main achievement. It marked a new phase for ACCIONA Energía and was one of the most important strategic milestones in the company's history. We were prepared to seize the opportunity, and the time to carry out this important transaction materialized, evidencing ACCIONA Energia's unparalleled track record and unique profile in a very limited universe of listed companies with similar characteristics.
The IPO has been a catalyst that has allowed us to reach our full potential by significantly reducing our cost of capital; by attracting the attention of investors, thanks to a clearly differentiated, independent and unique business model; and by allowing us to stand out as an ESG leader in the sector. It has uniquely positioned us to address the growth opportunity presented by global decarbonization targets and the acceleration of the path to carbon neutrality.
This trend is seen in the favorable outlook for renewable energy demand. Following the unusual price situation that began in 2021, awareness has begun to grow about the strong protection against volatility provided by clean energy technologies. This fact is a competitive advantage for a globalized, well-capitalized and experienced company like ACCIONA Energía, which is perceived by both public and private consumers as a reliable utility, focused on the long term and capable of supporting them in achieving their decarbonization commitments.
Our ambition has always been, and continues to be, to lead the fight against the climate emergency, for which we will rely both on our core technologies and on a new generation of solutions, such as green hydrogen, electric vehicle charging, floating technologies and energy efficiency, which represent a qualitative advance in the sustainable transformation of the economy.
Among the milestones to highlight, in 2021 we produced Spain's first green hydrogen molecules for industrial use on the island of Majorca, and established a joint venture with Plug Power, ACCIONAPlug, whereby we aim to capture 20% of the Iberian green hydrogen market by 2030. In the field of electrification, through the acquisition of the leading company Cargacoches, we expanded into the electric vehicle charging business, aiming to achieve a public network of at least 25,000 charging points by 2030.
Corporations are now looking to honour their decarbonisation pledges and look to ACCIONA Energía as a leading signatory in renewable power purchasing agreements (PPAs).
Despite considerable industrial strains stemming from the post-pandemic recovery and the current difficult geopolitical situation, we look to 2022 with optimism. Before the year ends, we plan to start further construction of more than 2 new gigawatts of capacity, in line with our target of reaching 20 gigawatts of installed capacity by 2025. We have excellent management capabilities and a broad base of operating assets that will enable us to achieve targets and maximize growth options.
Thanks to our long-term vision, I have no doubt that we will seize the opportunities that the industry offers us well beyond that period, ensuring the shared success of our company, society and the planet.
I would like to take the opportunity provided by this Integrated Report to convey my sincere gratitude to the professionals, shareholders and customers of ACCIONA Energía who have accompanied and guided us this far, and to encourage you to continue building this extraordinary project together.