CEO's Foreword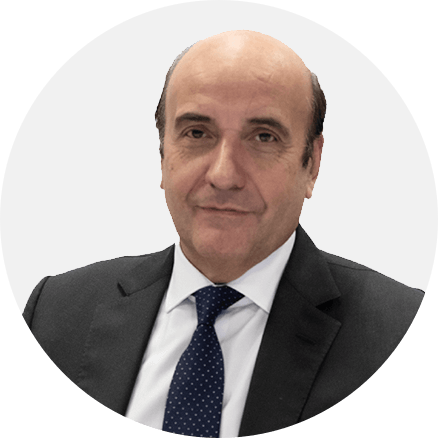 In 2021, ACCIONA Energía has experienced significant progress, driven by strong fundamentals. First, a unique and differential business model, with a human team and an asset platform that is difficult to replicate, based exclusively on renewable energies.
Second, an unmatchable situation for our business: renewable energies are already considered the most competitive way to generate electricity globally; the most competitive way to generate electricity; a strong commitment to decarbonization has materialized among public and private actors; and the road to recovery after the pandemic has been linked to ensuring respect for people and the planet. Our willingness to contribute and take advantage of this exceptional opportunity led us to conclude a successful IPO in 2021.
The world has realised that the road to recovery after the pandemic needs to respect people and the planet.
This situation, together with both structural and cyclical dynamics, made 2021 a good year for ACCIONA Energía, in which we generated 25% growth in EBITDA, reaching almost €1.1 billion.
The addition of new capacity, especially in the US, has been particularly relevant in achieving these results. The company has reached 20 terawatt hours in terms of consolidated production for the first time, although our financial hedging strategy has limited the potential capture of high energy prices.
Our balance sheet, net debt and leverage, show our ample capacity for growth and crystallize the reduction in financial costs following the IPO. We are particularly pleased with our financial situation, positioning us as a recurring issuer in the investment grade markets.
We are particularly pleased with our funding activity which leverages on investment grade ratings, obtained immediately after the IPO.
Our IPO brings multiple benefits, but also a number of responsibilities that we are committed to fulfilling. Among them, the goal of doubling in size to become a company with 20 GW of renewable capacity by 2025. During 2021, we added 557 MW of new capacity, mainly in Chile, Mexico and Australia. Through 2022, we will have 2,756 MW in different stages of construction in five different countries, including Peru and the Dominican Republic, both of which are new markets for the company.
ACCIONA Energía does not only look to grow in its core renewable technologies, but also in the decarbonisation solutions of the future, where we have made outstanding progress.
Our business still faces risks and challenges. The regulatory environment is volatile in some markets and supply chain disruptions continue to test our ability to execute.
Our main objective in this Integrated Report is, first, to describe how we are actively managing these challenges, leveraging our deep industry knowledge and scale to minimize impacts, and second, how we are providing solutions to society's current needs, building the exciting future that lies ahead in terms of growth, potential and opportunity.